E61 – The best mobile phone EVER!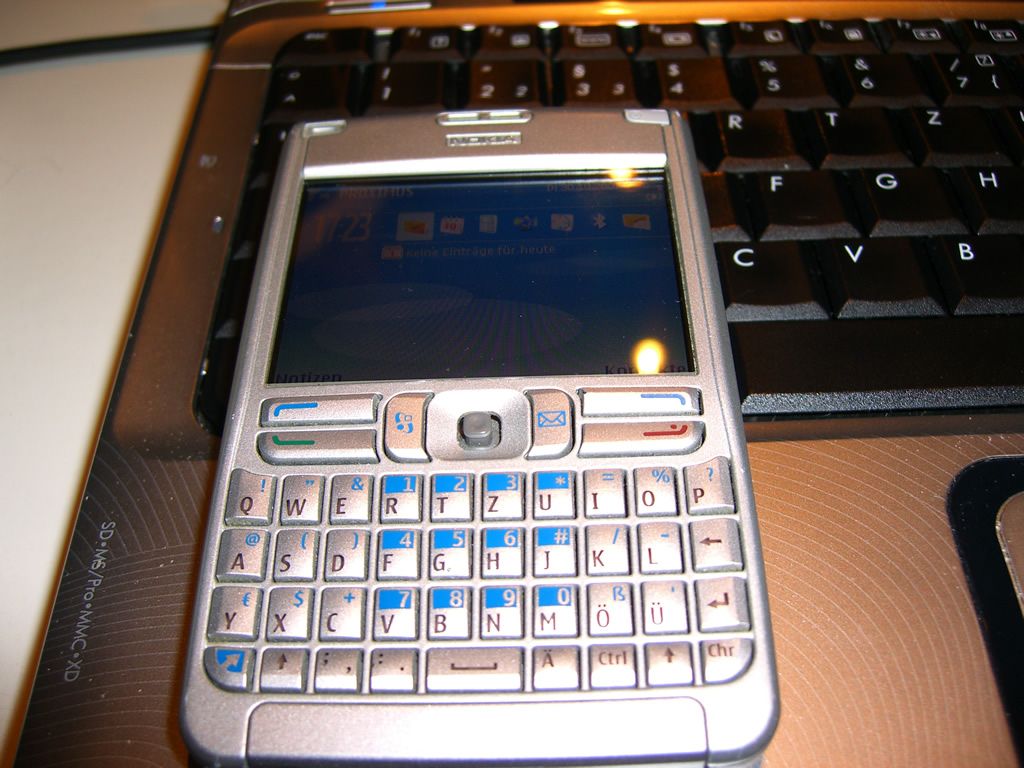 Hey,
yesterday I acquired an Nokia E61, which turned out to be one of the best investments I ever did.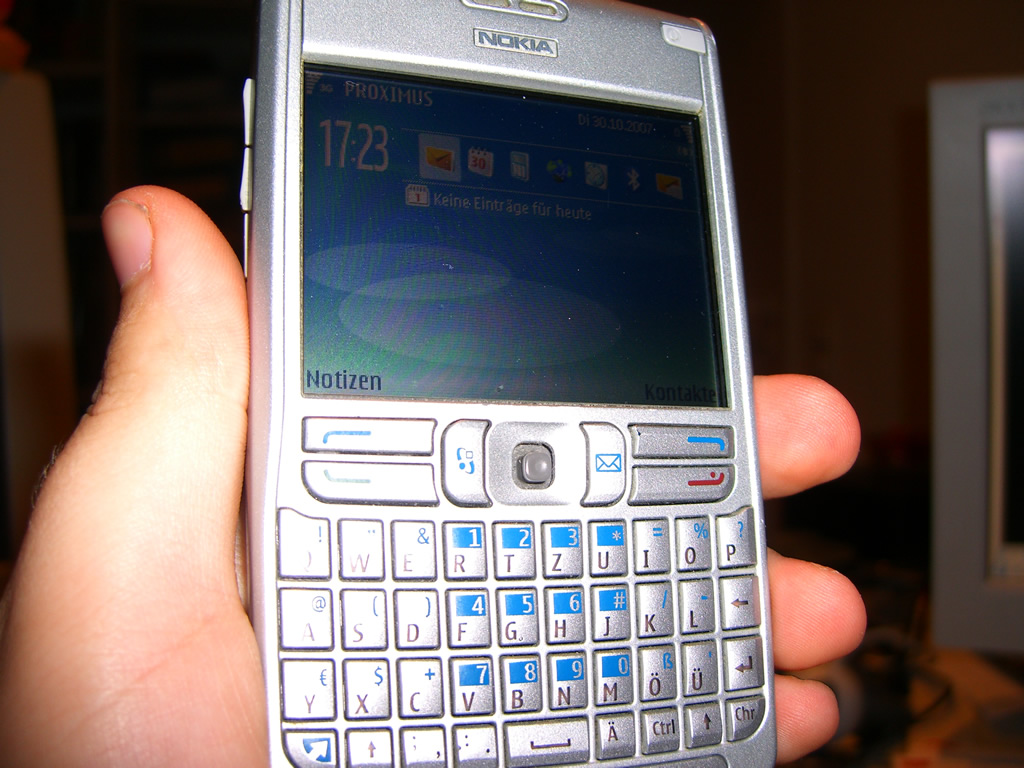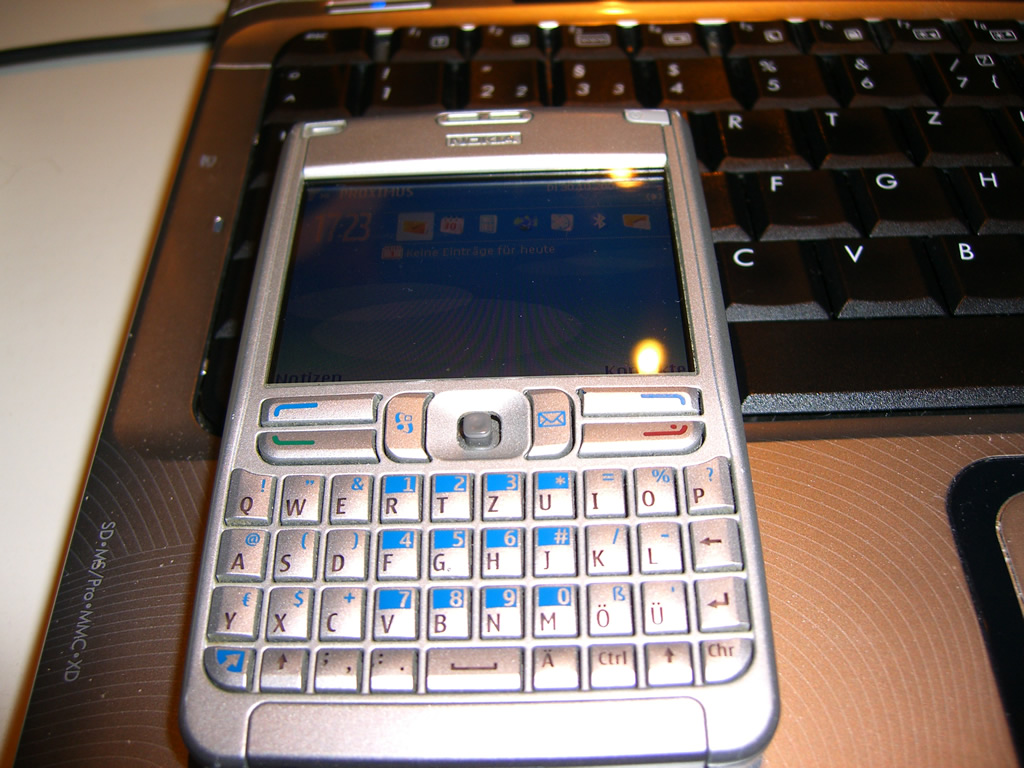 It's a great mobile phone. You can install a ton of applications, and it has WiFi. Here is a small list of the things I currently do with it:
E-mailing
I have setup my E-mail account on it, using IMAP. It even supports IMAP IDLE, which is a really great feature if you have to pay for the data connection traffic. I use my WiFi mostly though, so I don't really care.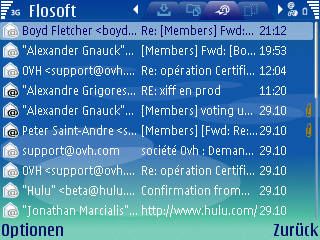 Jabber-ing
I installed Talkonaut 3.0, which is a great Jabber client for Symbian OS. It supports alot of features, such as File Transfer and Jingle Audio. The key feature though is, that it supports data compression. This is very nice if you use it via 3G.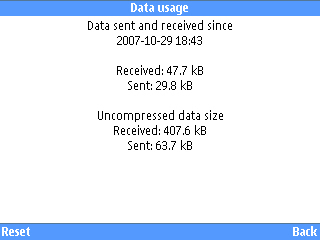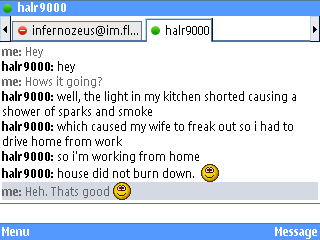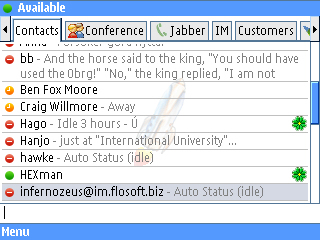 As you can see on the last screenshot, Jabber is the perfect IM Platform. Thanks to Jabber data compression, you can chat for nearly nothing using GPRS or 3G! That was actually the result of 1 day chatting.
Vodafone Live! and Proximus Mobile TV
You're bored? Well just go onto the Vodafone Live! portal and watch TV on your E61! The screen is big enough, and it is quite cheap. Just 0,49€ per session. You have a choice of 30 live TV stations and alot of on demand content. I just watched the Looney Tunes! Great fun.
VoIP!
I call quite alot to foreign countries, which leads to a very high phone bill. But now I can call via my VoipStunt account on my Mobile Phone. The quality is as good as via the GSM Network. All that routed via WiFi means that you don't pay anything for the calls. If you want, you can also call via VoIP over the 3G network. Haven't tried that yet, but I will in a bit. Atleast VoIP calls via WiFi are that good quality, that you don't notice any difference! And it is integrated seamlessly into the general OS.
A Keyboard!
You actually have a nice Keyboard on the E61. I hate writing SMS with these numbers, like on the normal GSMs. Now I have a full keyboard on it. Very easy to type. Even with my fingers.
A really good Webbrowser
There actually is a very good webbrowser on the E61. It's based on Webkit, and even runs complicated JS. It's very nice to browse the Web from your mobile phone.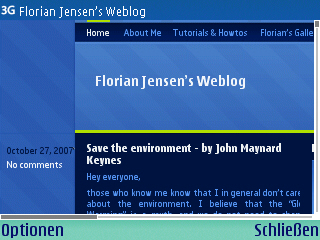 As you can see, I still love The Simpsons :) I need to tweak my encoding quality though, as in Fullscreen it isn't that nice.
Google Maps & GPS
I also installed Google Maps on the E61. It is a really great app. The next thing I am going to buy, is a TomTom GPS adapter, so that I can use it in my car as a GPS.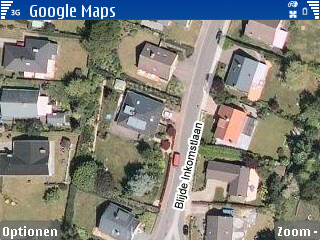 What other application would you like to see on your Mobile phone? For me, I have everything I want on my E61. I can just recommend it.